Models
Last seen
Wed, 30 November 2022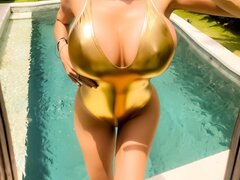 Barbara Belize
21 Yrs, United States
I speak:
Rating:
Private:

7.99 credits/min
VIP:

9.99 credits/min
Model Profile
Name:

Barbara Belize

Age:

21

Gender:

Female

Country:

United States
About My Show
High Definition WebCam / Remote Zoom / Crystal Clear Sound and Image
(never blurry even for 1 sec)

HONK HONK! Nice fuckin' model!
Hey Dorks, What up cuties! ********COME ON AND TAKE ME FOR A RIDE ! ! !
******** Guess what??? I'm REALLY 32 (HH cup) my Measurements are 38-23-35 in, my height is 5'8, weight 102-110lbs, Built: Sporty (Ex-Gymnast), Kinky Attributes: Piercings, Tattoos, Shaved!
Am I qualified?
If I'm not Online check out my Fan Club & Naughty on Demand Shows in Videos. 🍌💋
What Turns Me On
Getting to know all about you, smart, funny, crazy and witty people, laughing.
When you surprise me and jump straight into my Pvt or Vip chat.
Live 1 on 1 Porn Webcams (my eyes only), Cool Reviews, Good rates, Expensive Boob Jobs, Genuine Compliments, CAMSUPREME, Dorks, Slaves, Ink, Tattoos, Cute faces, a country with my name!!! Nice shoes.
Go ahead, babe. Make my millennium!!!
It`s Showtime!!
---